In Memory of Ernest "Ernie" A. Bleiweiss
August 9, 2014
Anyone who got to know Ernie would never forget his smile and his laugh as well as his New York accent. I first had the pleasure of meeting him at the field many years ago on a Saturday morning. He pulled into the field in a car that looked like it just came out of a dealership (Ernie kept his cars in mint condition). On the backseat was his plane and his flight box was in the trunk. Most of Ernie's planes were crude, but they all flew. Soon, Ernie became part of the Saturday morning crew who showed up before 8 am and left by noon. There is no question that Saturday mornings will not be the same as Ernie's big smile and laughter will surely be missed.
-Don Imbriaco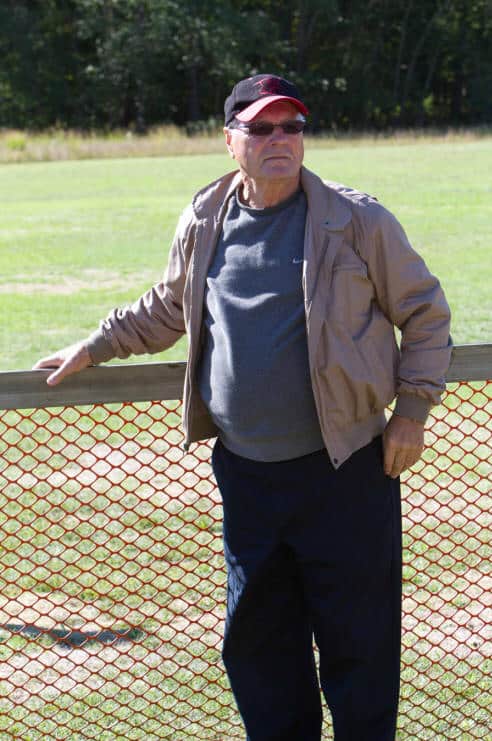 (Photo of Ernie at 'Warbirds Over Allaire 2010' on Saturday, October 2, 2010)
ERNEST A. BLEIWEISS, 81, of Jackson Twp., NJ, passed away on Saturday, August 9, 2014, at Ocean Medical Center, Brick Twp., NJ. He was born in New York, NY, and resided there before moving to Jackson 20 years ago.  He was employed as a facility master mechanic at American Airlines, New York, NY, for 20 years before his retirement.  Ernest served in the United States Air Force as a Airman First Class. He was a member of the Jersey Coast Radio-Control Club, the American Legion Post 504 in Jackson and the Winding Ways Bocce Club. Ernest was predeceased by his Parents, Ernest and Emilie Bleiweiss. He is survived by his Wife of 58 years, Corinne (Wainman) Bleiweiss; his Son and Daughter-in-Law, Gary Bleiweiss and Brenda Ring of East Norriton, PA; his Daughters and Sons-in-Law, Dale and Dom Ingenito of New York, NY, and Kim and Ray Scott of Ronkonkoma, NY; and his Grandchildren, Jennifer Bleiweiss and Kirsten Ingenito both of New York, NY, and Corinne Meuschke, Brian Scott, and Timothy Scott all of Long Island, NY.  If so desired, contributions may be made in Ernest's memory to the American Cancer Society, 2310 Route 34, Suite 1D, Manasquan, NJ 08736.